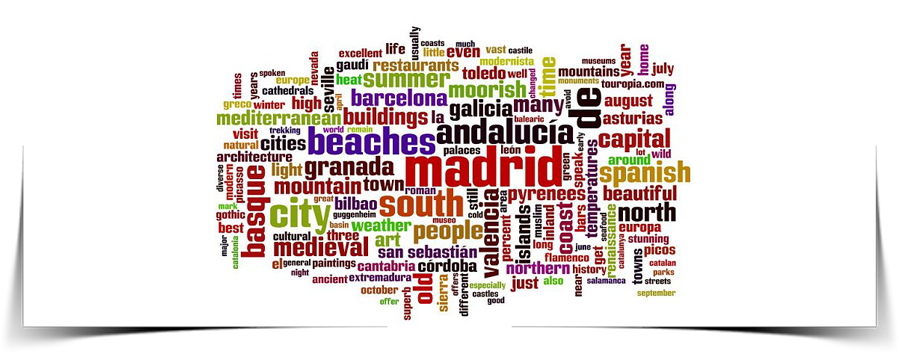 Is Spanish Greek to you? No issue if you knock at the door of International Live Translation Services. We not only provide professional Spanish translation services at economical rates with top quality, but also provide more than 100 other languages. Therefore, if you are looking for Spanish to English and vice versa translation, you need not do research or go somewhere.
Our Spanish Translation Services and Localization Have Following Features:
Translation of  Technical Manuals, Datasheets
Translation and Localisation of  Handbooks, Press Releases, Surveys
Translation of  Legal Contracts, Law Documents
Translation of  Marketing Brochures & Catalogs
Translation of  Medical equipment: instruction manuals, brochures and software
Hindi software translation
Spanish Editing, Reviewing and Proofreading
Reviewing, Editing and Proofreading
All web file formats: HTML, XHTML, XML, JAVA, FLASH, CSS, ASP, PHP
We not only service, but also prvide proof. Just watch this video and have a firsthand experience of our first hand quality and top rated process.
Why to Go For Spanish
Spanish is spoken in every nook and corner of the European Union with 21 countries as having thier offical language and more than 400 million native speakers. Apart from this, it has also 500 million second language speakers and top it all the Spanish speaking countries have the hightest GDP of $7.3 trillion in the European Union. Its importance lies in its economic value. (Reference: Wikipedia)
Why Prefer International Live Translation Services?
If we sum up in a single word, we can assert that we have experience. It is because none of our team members has less than four years experience, while veterans have more than 20 to 25 years – a hallmark that has brought us in the forefront in localization service industry. Not only that we understand translation, but also we comprehend format; hence is our winning service. And top it all, we have also excelled in quality and fast customer service. What else you need to trust!